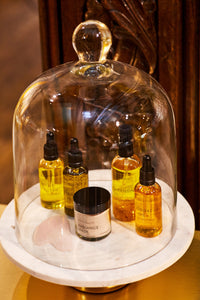 W I L D S O U R C E  X  N C W 
an Immersive Beauty Experience
click here to read more about it
This booking is set to £20.00 in order to secure your appointment, and act as a deposit. On arrival of your appointment this will be refunded back into your account.

The facial is £95 and your payment will be taken in full upon treatment. 
If you cancel your appointment within 24hours then you will receive 50% of your deposit and if you cancel on the day then your deposit will not be returned.
The Treatment room is located within the Beauty Hall on the ground floor. Please find your way to the Wild Source stand at your appointment time